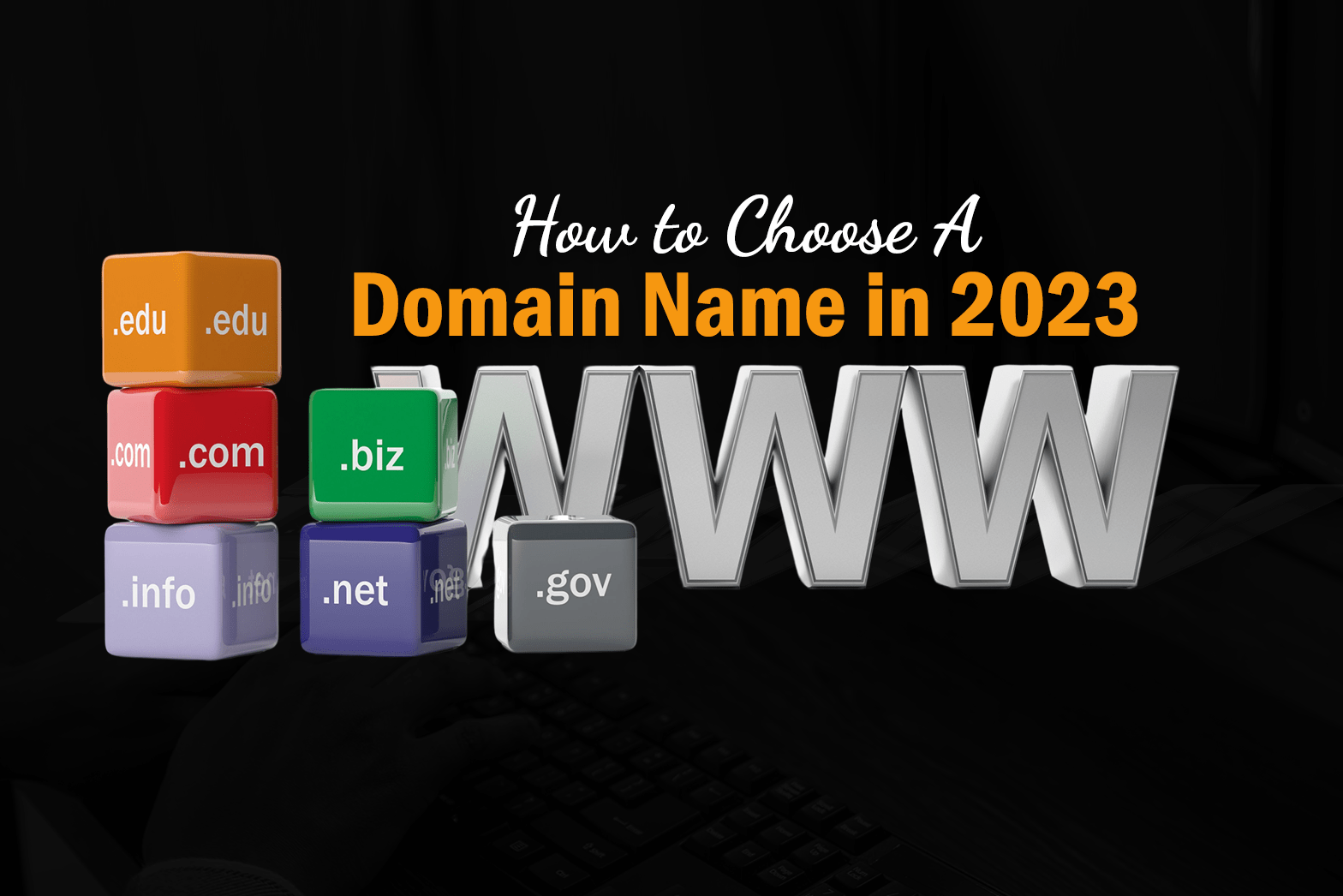 May 9, 2023 12:28 pm
How to Choose a Domain Name in 2023
What is Domain Name and Why it is Important?
Domain Name is the website's unique name or identity that people used to find a website on the Internet. Domain name is the online address. In simple terms, It's the name that people type into their web browser to visit a website. Domain name are important for establishing a brand or business identity and creating a web address that people can easily find and reminder. The essential part of a domain name is a company's branding strategy and identity. It is a key part of establishing an online presence for a business or individual. It helps to enhance visibility and online presence for business. A domain name helps create a professional image and builds credibility with customers.
A domain name serves as your online identity and is how people will find and access your website. One of the key components of building an online presence is choosing the right domain name for your website. A perfect domain name supports your long-term growth goals. So you can create a strong online presence, attract more visitors to your website, and ultimately achieve your business goals.
In today's digital world, choosing the right domain name is a most important and crucial decision that can impact the success of your online presence. Here are some of the major and simple tips to consider when choosing the right domain:
> Choose a domain name that is easy to read and spell. A simple domain name is easy to remember and pronounce. Avoid hyphens, numbers on your domain name.
> Consider to use TLD in a domain name, TLD stands for Top Level Domain. It is also called domain extension. Some most popular examples of TLD's are .com, .net, .org, .gov, .in .ae, etc. Choose the right TLD that fits our brand or business identity is helps to your business grow.
>Pick a domain name that is appropriate for the long term, one that accurately captures your company's values and mission and will last as it expands and changes.
>Choose a domain name that is relevant to your business or website leads to help potential customers to understand and helps to increase your website's visibility, engagement and ultimately your business success.
> Including pertinent keywords in your domain name that are associated with your company or brand will help you rank higher in search results. The fundamental SEO tactic is to use keywords in your domain name.
> Before registering the domain name makes sure your website is not influenced by any trademarks or copyrights. This could lead to legal issues in future.
> Choose a mobile friendly domain name, it can improve your website's search engine rankings and also improve user experience for visitors on mobile phone.
In 2023, choosing the right domain for your website is more important than ever. With these tips in mind you can choose the perfect domain name for your website and establishing a strong online presence for brand or identity. If you are looking to build a website for your business, Best Web Development Company in Kochi, Kerala  can help you to create a stunning website and domain name that enhances your brand identity and attract customers.
Recent Posts