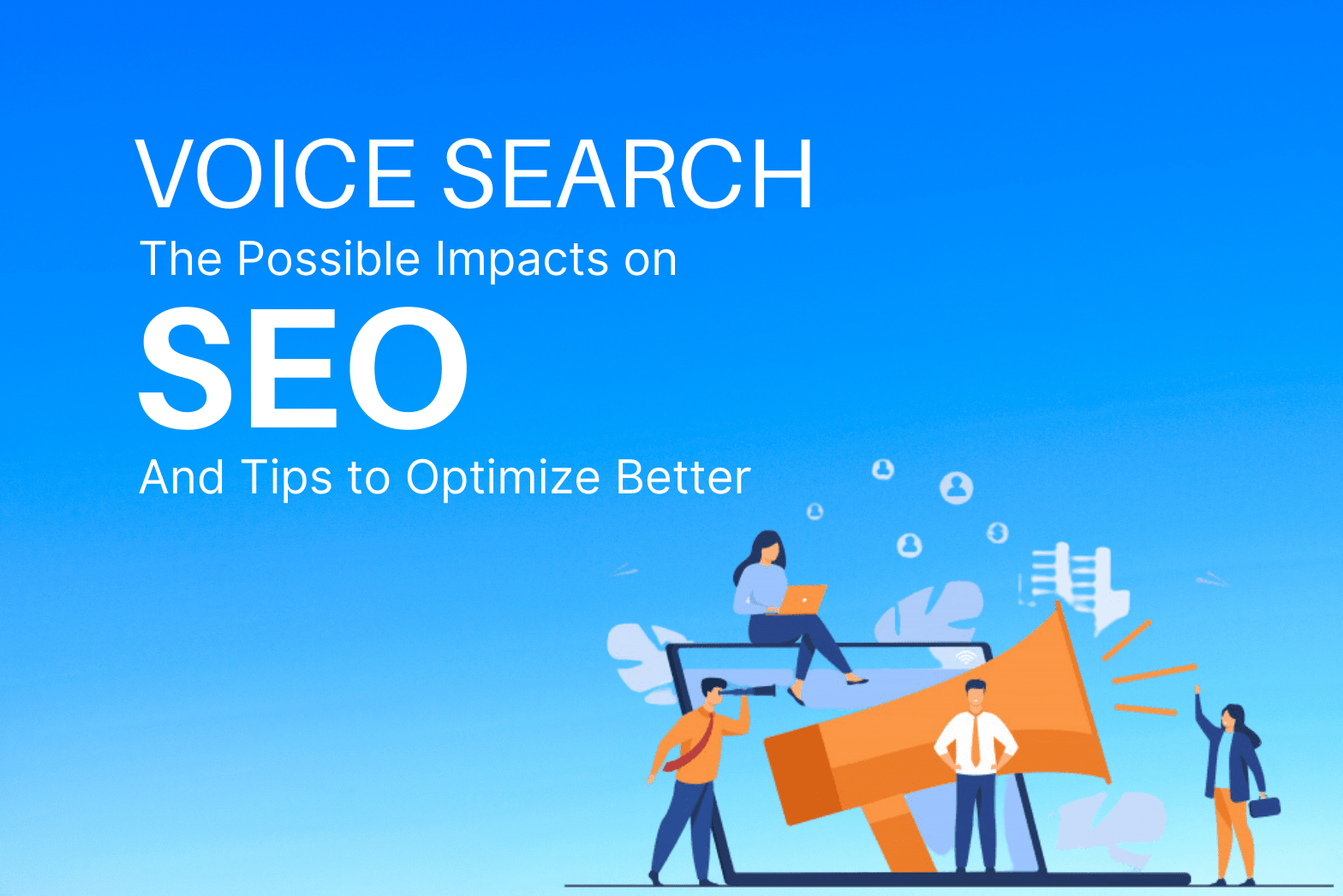 July 9, 2021 1:00 pm
Impact of Voice Search on SEO and Tips to Optimize Better
Voice search is a speech recognition system that permits users to verbalize their queries instead of typing them on the search engine. It could be through Smartphones, tablets, or voice assistants, etc.
Traditional SEO v/s Voice Search SEO
Voice search, SEO, and traditional SEO differ from each other. Traditional search and SEO targets mainly the keyword and checks how your website ranks for them. Voice search, on the other hand, tends to focus on looking conversationally. That's why the usage of a traditional SEO strategy may not be helpful with voice search websites.
Search Engines Turning into Answer Engines
Voice search has severely changed how humans get search results. That's why Google has modified from being a search engine to an answer engine. And since information is available out there, you need not go to a website to get your answer. It is there within the search results. And, Google is using similar answer-targeted technology to provide voice search results. Therefore, when the audience asks something on Google, it reads the featured snippet back to you. That is why your enterprise must discover and optimize your content material and search engine optimization approach. With such an impact, marketers need to maintain fine-tuning their optimization technique for voice search.
Tips for better SEO via Voice Search
1. Write your website and blog content in a natural and conversational voice
Don't get too technical if you could keep away from it. Use one-line solutions if possible for clarity and crispness.
2. Answer the questions your customers are asking you
Listen to what the most frequently asked queries are on the phone and in person. Then solve their queries on the website in a written and video form.
3. Remember context matters
Website content isn't only about keywords, it's about the semantic search which includes context, search intent, and the relationship between the words. The better you are at honestly answering queries, the higher you will rank on Google. If you integrate the actual terms people ask into the content, that is even better.
4. Help Google to find the appropriate information on your page using structured data
Take a look at schema.org to see what styles of structured data you may add to your pages. This will increase your probability of being featured.
5. Include locations
People who use voice search will regularly encompass terms such as 'near me' and 'around me. For example, in case you own an enterprise in Kochi, make sure to include key phrases in your web page that consist of your city. Whenever humans use voice search near Kochi, your enterprise could have a better chance of displaying up as a result. The location-particular search additionally has a stronger chance of obtaining a new enterprise, so it works well with locations whenever possible.
The new category of voice search is an enhancement to the gadgets that we use. If we are clever and include the traits to enhance the value of the content material we create, we are much more likely to accumulate attention. For better improvement in your SEO through voice search, you could consult the best SEO agency in Kochi.
Recent Posts