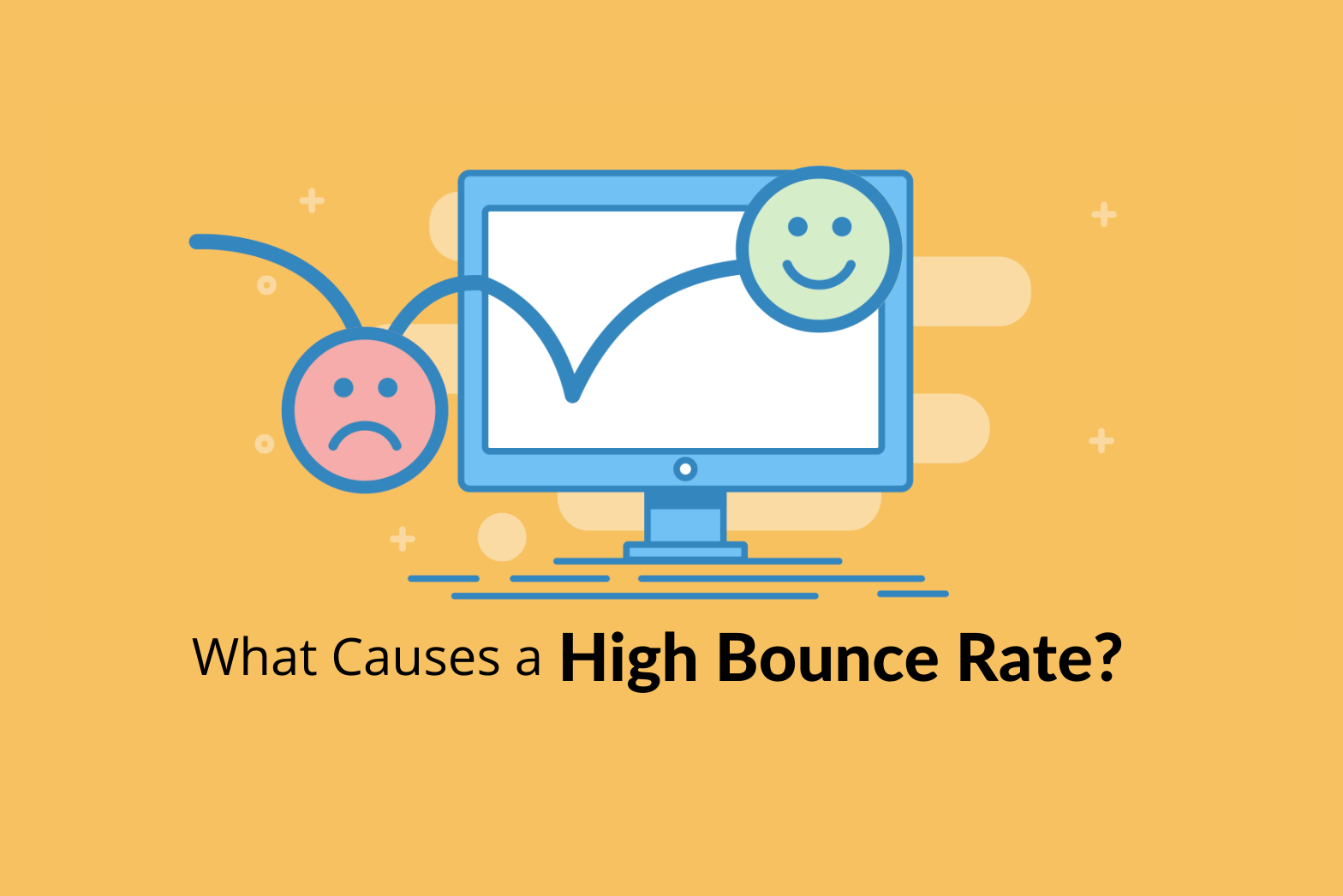 July 26, 2021 12:03 pm
Reasons Behind High Bounce Rate on Your Website
A bounce rate is defined as the single-page visits by visitors to your website. Without performing any actions, they leave the website soon. A high bounce rate on your website says that the website you made was not satisfactory for the users. Thus, it is better to satisfy the visitors in order to get into Google's good book. The bounce rate in the range of 25-40% is fairly excellent. Here are some reasons behind the high bounce rate on your website which you can ponder.
Low Page Speed
Bounce rate and page speed are correlated with each other because nowadays people are very impatient to wait even for a second. If your website is slow in loading, they rapidly bounce back in order to get into other pages because Google is a huge world with different domains. Your website is not the only choice for them. They would go in search of another accurate website. Thus, if your page speed is very low, there is a big chance of missing your people. So, take measures to keep them in your hands without smashing their expectations.
Irrelevant Content
If your content is not relevant for the user, you will get a high bounce rate because they will go for other choices rather than staying on yours. Google is a fine platform to give information. A combination of URLs makes up Google informative, thus if we don't go for relevant content, it would severely affect your website. Don't forget to optimize your website with good content, heading keywords, phrases, etc.
Fake Description
Sometimes description could mislead the users. You might have given a description that is not related to your content, and the users may unknowingly come and visit the same, but when they understand that it is not their thing, they would quickly leave the location and jump to another. This practice may improve the traffic of your website, but it could also improve the bounce rate, which is dangerous for your website. This could kill your every single effort on SEO. Thus, try to avoid irrelevant descriptions, which is a vital reason behind the increase in bounce rate.
Error 404
While visitors tend to get such an error on your page, it would possibly give a bad impression on your website. By getting into the peak of high bounce rate. So try to fix the errors as soon as possible. You may use screaming frog and the Google search console to check the page speed, fix broken links, and troubleshoot blank pages and errors.
Not Mobile-Friendly
If your website is not mobile-friendly, then your content seems to be wider than the screen, links will be too close and the text will be too small to read. This may lead users to jump away from your website quickly and thereby increasing the bounce rate. Thus, making your website mobile-friendly could improve the user experience as well as reduce the chance of bounce rate.
In short, we could say that the bounce rate is the measurement of visitors who left your website after visiting a single page. For increasing your website quality with a zero bouncing rate, consult the best SEO Agency in Kochi.
Recent Posts