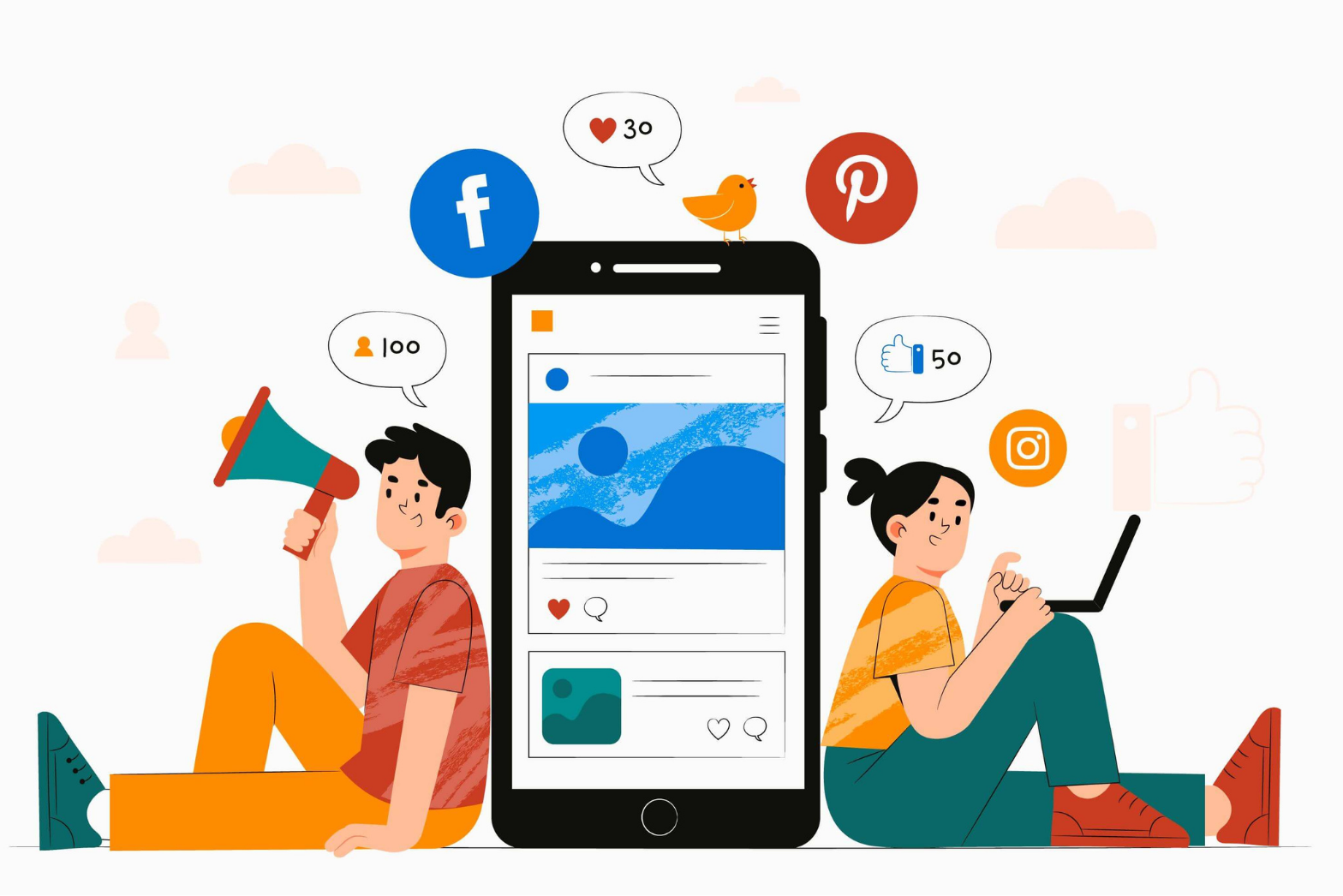 January 18, 2022 12:39 pm
Social Media Marketing Trends in 2022
Social Media Marketing is an easy and cost-effective method of targeting adequate audiences nowadays, especially in the year 2022. As people are keen enough to spend more and more on these platforms such as Facebook, Instagram, Twitter, etc in their free time. Traditional marketing is getting slowly replaced by social media marketing or Online marketing and the scope of It is being hiked day by day.
eWoke being the best Social Media Marketing company in Kochi put forwards several tactics of Social Media Marketing strategies to upgrade your business. Some of the current trends in 2022 which can be followed are being discussed.
Making use of the key performance indicators via thorough analysis can be a better way to set a good social media marketing strategy in 2022. Through these indicators, we would get a clear idea of the performance and would be able to put forward certain adjustments if necessary. It tracks the progress in order to make quick and wise decisions for better results in the future.
Nowadays Live videos take the trust of the users and therefore they could be considered as one of the social media marketing strategies. According to the researches, people are more interested to watch and know the product through video content rather than articles. For branding purposes, webinars and other engaging activities could be performed this year.
The users are considered to be the trustworthy people for the incoming doubtful leads. They take their decision listening to the UGC contents. Therefore fully satisfied users are a turning point for your success. Therefore pick your satisfied customers and blend their response to your pages for better traffic and conversions.
Influencers such as vloggers, actors, etc could definitely boost your business by any means. They are famous personalities and they hold a large audience and could guarantee an increase in the number of upcoming leads. Therefore making use of these fames for reviewing could be a good choice in the present scenario. For this purpose, you need to spend an amount for them and your product for free. Let them review it genuinely, and thereby you would get a boost for your brand and leads as well. Thus Influencer marketing via social media can be a tactic to brand awareness as well as business growth in 2022.
The next matter is, how do we organically bring maximum reach for our content? People who love a specific niche have a chance of getting into their taste of groups or they might be following certain hashtags in order to get the accurate interesting topics and the new updations that come under it. Peep into those groups and hashtags and bring maximum engagements to that audience who are in touch with your niche.
As Social Media Marketing is a flipping area, it completely depends on the users on it. The user trends might change in periods and Social media marketing strategies must also be changed as well. Therefore we must stay alert and updated with the current trends and activities of the existing users. For the quick application of trending social media marketing schemas feel free to reach us at 090723 82964.
Recent Posts